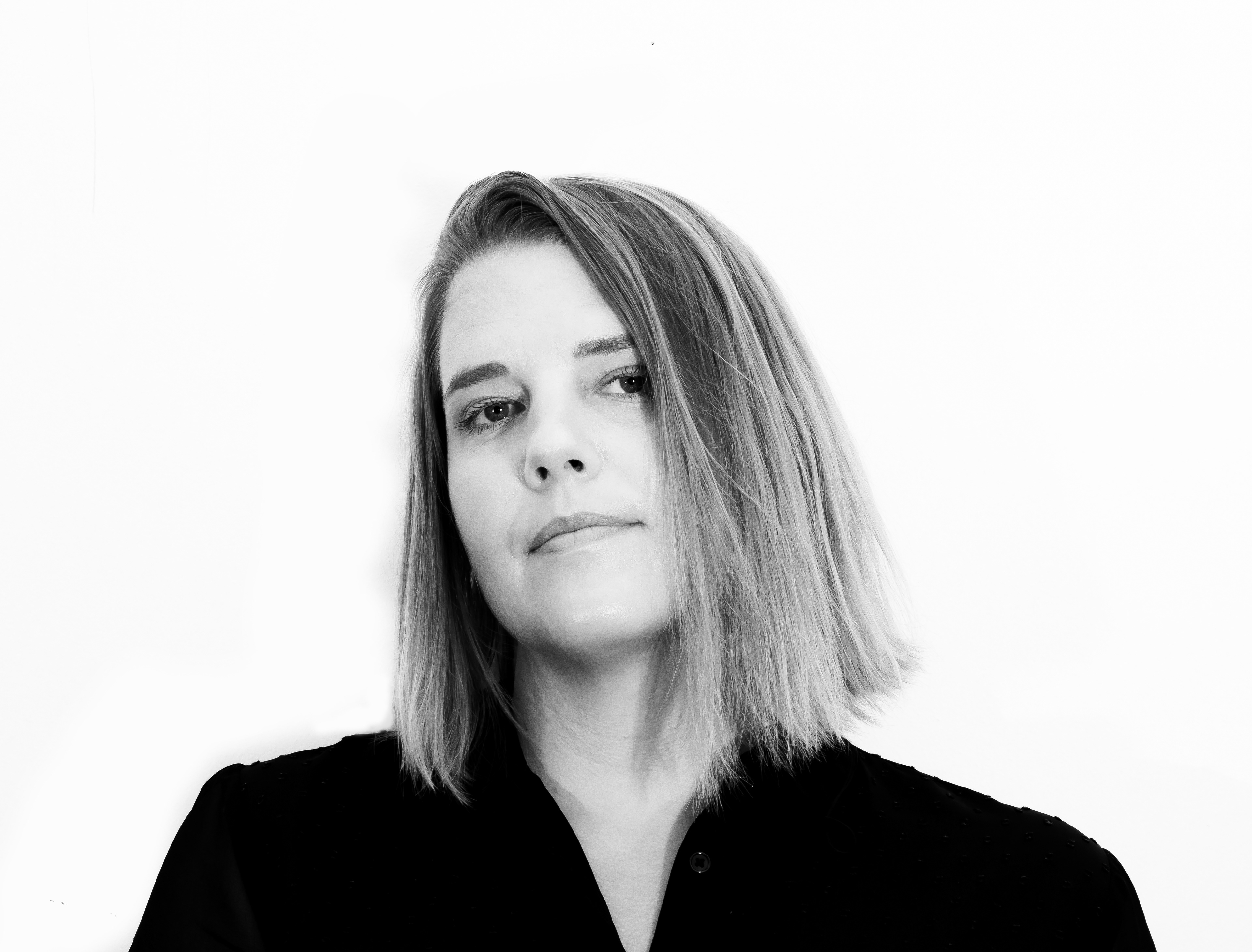 Michelle O'Connell is a multidisciplinary artist and colorist who works in painting, video installation, film and photography. She holds an MFA from Hunter College and has exhibited in multiple solo and group exhibitions in the United States and in China, where she lived from 2007 to 2011. She received her BFA in painting from the Maryland Institute College of Art and in China earned a certificate in the Chinese Art and Language program at the China Academy of Art in Hangzhou. She has been an artist-in-residence at the Wassaic Project and received a Wolf Kahn and Emily Mason Painting Fellowship from the Vermont Studio Center. Michelle has worked on collaborative projects with musical trio Tablatun, members of the Baltimore Symphony Orchestra, and the Liz Lerman Dance Exchange.

She has also filmed and edited her own documentary shorts including "Sam," a portrait of an Afghan immigrant who runs a successful tailor shop in the heart of Manhattan, and an on-going series about emerging visual artists in New York City.
As a colorist she has most recently worked on the films "The Revolution of Plastic" and "Naomi Replansky at 100." 
b. Flemington, New Jersey
Lives and works in New York City
Hunter College- MFA- Visual Arts- 2018
China Academy of Art- Chinese Art and Language Certificate- 2008
Maryland Institute College of Art- BFA- Painting- 2007
Third Nature, Empty Set Gallery, Bronx, NY
Transcendence, Local Project Art Space, Long Island City, NY
November 2nd, M Street Gallery, Jersey City, NJ
Millbrook Review,
New

Vernon

, NJ 
Drawings in a Time of Social Distancing, online exhibition by LIC-A, New York, NY
Survey Dover Plains, 5 Harts Productions, Dover Plains, NY
Sun Sounds, Babycastles, New York, NY
Here and There, New York and Shenzhen, 205 Hudson Gallery, New York, NY
Hunter College MFA Thesis Exhibition, 205 Hudson Gallery, New York, NY
Drawing Out, 80 WSE Performance Festival, New York, NY
Over the Bridge, Atlantic Gallery, New York, NY
We Are Queens, Falchi Building, Long Island City, NY
Winter Salon, Greenpoint Gallery, Brooklyn, NY
Winter Secrets, Local Project Gallery, Long Island City, NY
Citi Bank Group Show, Citi Bank Building, Long Island City, NY
SOLO
 Guilin, I will be forever grateful., LIC Arts Open, Modern Spaces, Long Island City, NY
10x10, Reis Studios Gallery, Long Island City, NY
SOLO
 China Landscapes, Milton's Place Gallery, Guilin, China
SOLO 
Travels Through China, Backstreet Gallery, Guilin, China
International Arts Juried Exhibition, China Academy of Art, Hangzhou, China
Celebrating Zhejiang, Zhejiang University, Hangzhou, China
Big, Red, Portable, and Digital, collaborative installation, MICA, Baltimore, MD
Transcendent Tabla, Guitar, and Didgeridoo, collaborative project, MICA, Baltimore, MD
Inter/Arts Concert Lab Exhibition and Performance, collaboration with musicians from the Baltimore Symphony Orchestra, Brown Center, Baltimore, MD 
Transient Modern Landscape, The Walters Art Museum, Baltimore, MD
Visual Music, Lyric Opera House, Baltimore, MD
The Seven Doors of Bluebeard's Castle, Meyerhoff Symphony Hall, Baltimore, MD
Teacher Fly-In, MICA, Baltimore, MD
Settings and Sources, Goucher College, Towson, MD
Ferocious Beauty: The Human Genome Project, collaboration with the Liz Lerman Dance Exchange, Falvey Hall, MICA, Baltimore, MD
The Revolution of Plastic - 2020 - colorist
Naomi Replansky at 100 - 2020 - colorist
Got Film? - 2020 - colorist
Vermont Studio Center (upcoming)
Hyperallergic, Laughter and Tears in Hunter College's MFA Thesis Show
, Zachary Small, May 25, 2018
Guilin Evening News, Inside the Picture There is Another Story, August 10, 2009
Baltimore City Paper, Inter/Arts Concert Lab with Members of the Baltimore Symphony Orchestra, Vol. 30 No. 48, 2006
Wolf Kahn and Emily Mason Painting Fellowship; Third place cash award and honorable mention in Celebrating Zhejiang; Selected finalist for the Jacques and Natasha Gelman Foundation Travel Grant; MICA Painting Recognition Award; Nora and Eugene Leake Scholarship in Painting; John J. Leidy Foundation Scholarship; Alumni Association Scholarship, National Art Honor Society Scholarship, Presidential Scholarship
​​​​​​​​​​​​​​